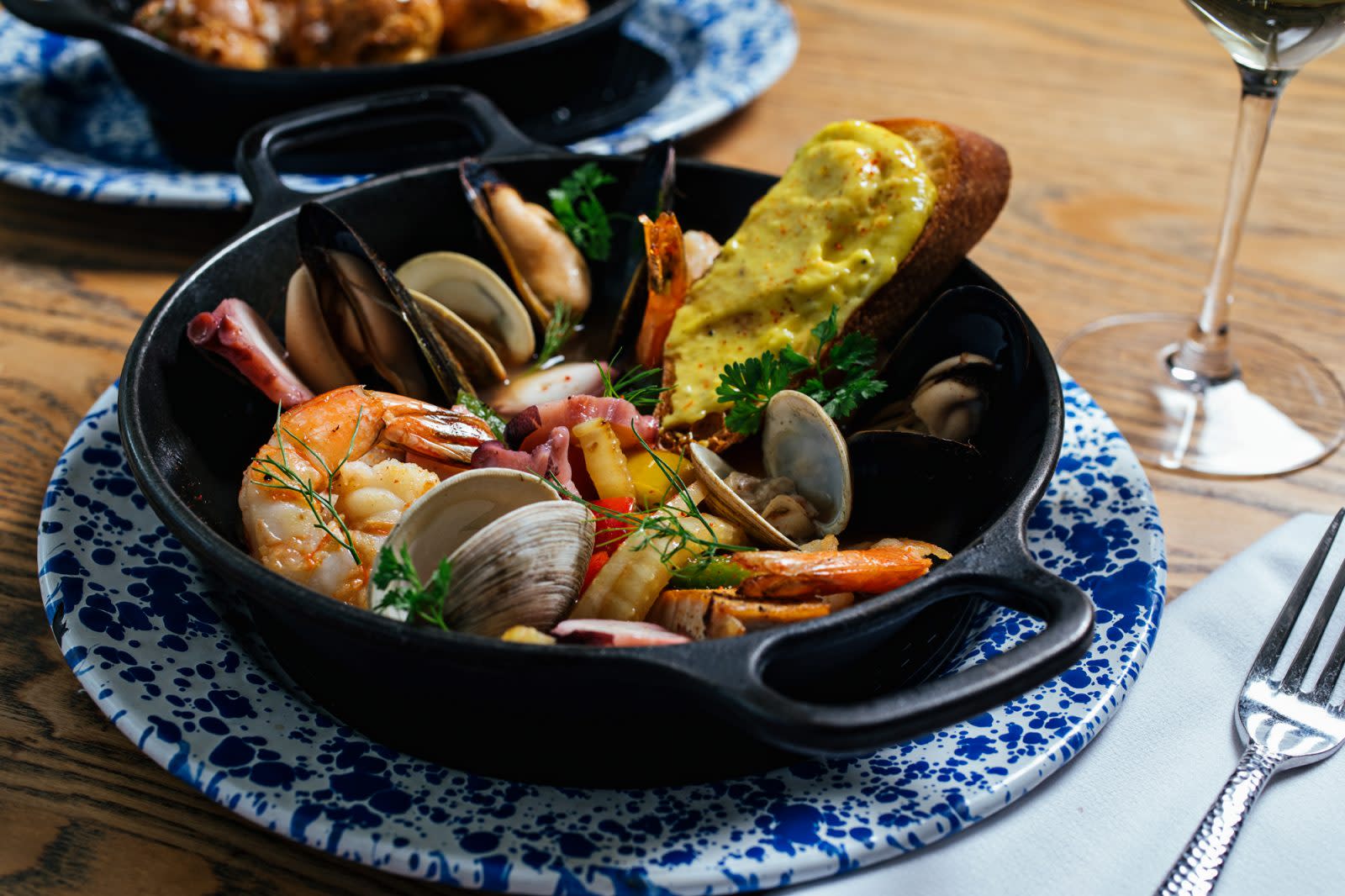 The best places to eat in Charleston are easy to find in this charming coastal town. The Holy City has access to a bounty of the finest seafood — no wonder foodies around the world visit for gastronomic experiences. Restaurants offer the best regional classics, like shrimp and grits and She-Crab soup, but talented hands prep their personal twist on these favorites. Locally known chef's demonstrate patient restraint in letting fresh catch shine alongside flavorful Lowcountry accompaniments, spoiling diners with sensory delights you wanna write home about. Don't worry, no one will bat a judging eye if you savor different versions of your favorite dish at more than one place.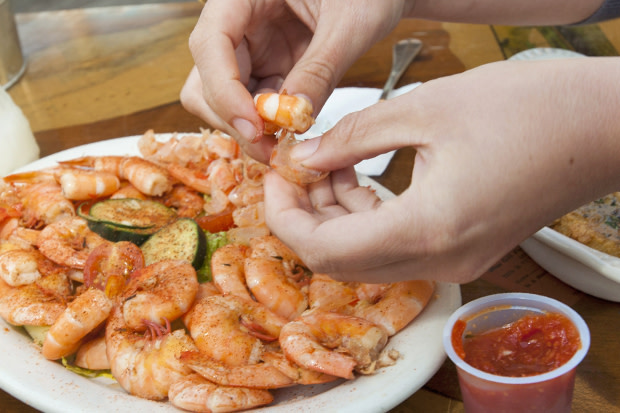 Whether you're tackling a mound of peel-and-eat shrimp, savoring the infamous She-Crab soup brimming with creamy crab roe, and sweet Sherry—a recipe credited to William Deas, butler at the historic John Rutledge Inn, created in honor of President Taft's visit—or sampling an exceptional catch of the day, your seafood cravings will be fully satisfied at these must-try establishments.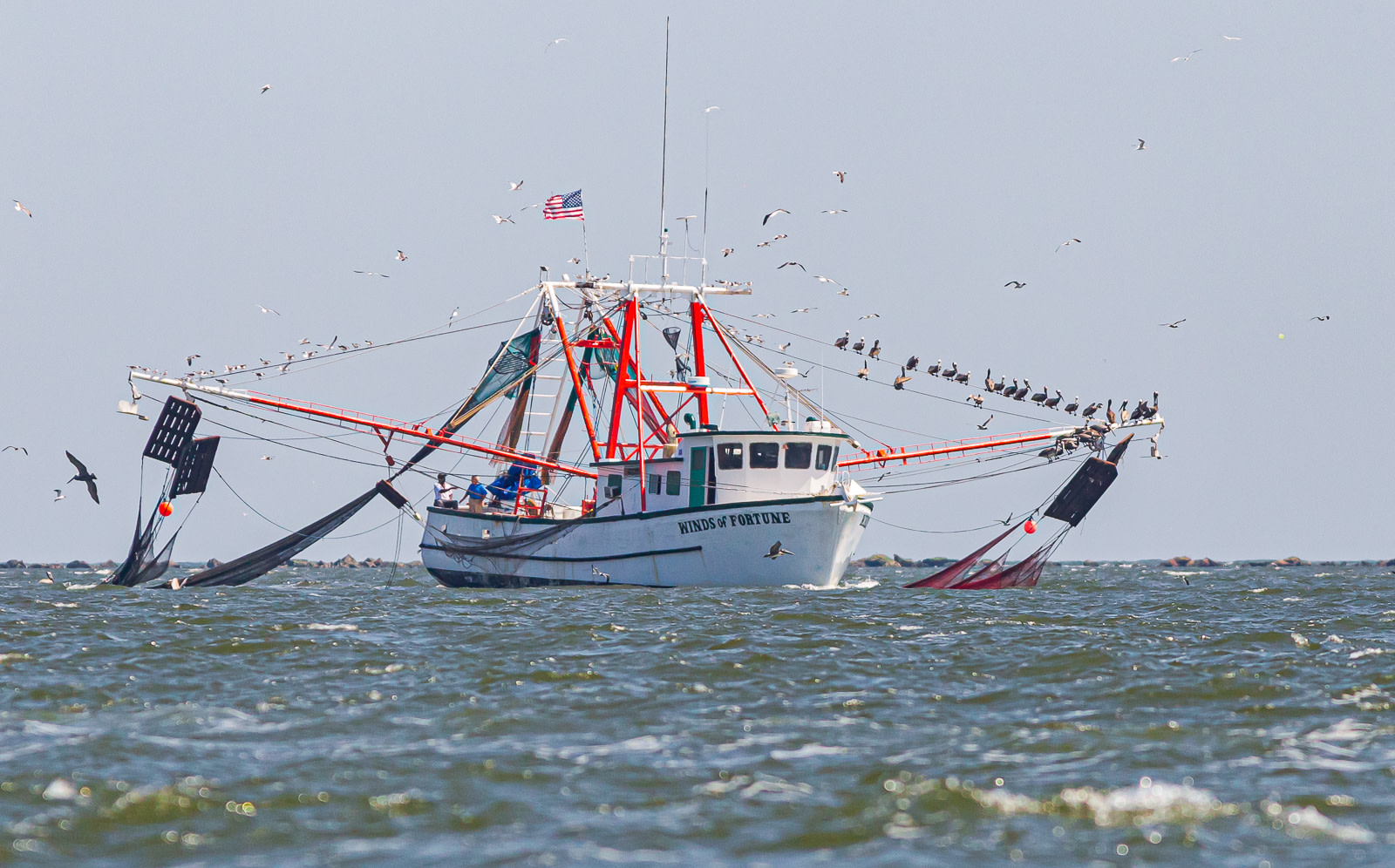 Savor Every Bit of Ocean Freshness In Carolina's Harborfront Holy City
As if delectable oysters, shrimp, crab and fish aren't enough of a draw—with more local varieties than you can feast from flounder, snapper, grouper, and mahi to wahoo, mackerel, tuna and more—these culinary institutions delight with their Southern cooking flair and hospitality. Charming neighborhoods and districts lend a quintessential air as you pass historic homes, quaint alleys, and breezy waterfront views en route to an authentic southern supper. From formal to casual establishments, Charleston is ready to spoil any foodie's seafood appetite.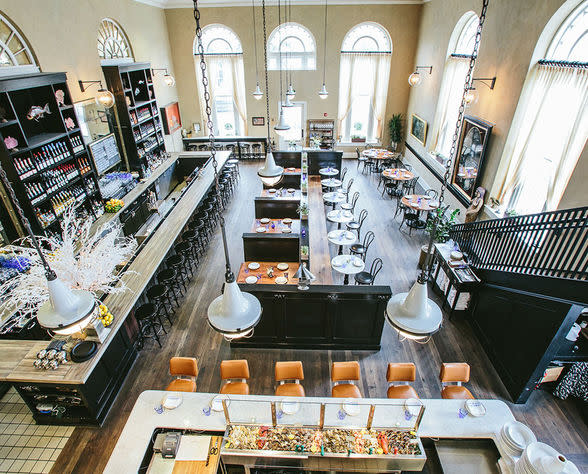 The Ordinary
This atmospheric former bank on upper King Street offers a far from ordinary seafood experience. With 22-foot ceilings, black wood accents contrasting against gleaming white walls, and a cozy raw bar, The Ordinary's (544 King St., Charleston) elegant, sophisticated environs check all the boxes for a visually impressive dinner. Don't be fooled by the glamorous appeal, it's the food that makes you want to come back for more.
With its modern take on Coastal Carolina seafood, complemented by a variety of unique local ingredients, this self-proclaimed seafood hall is a favorite of tourists and locals alike. Local fishermen, crabbers, and oystermen are the foundation for The Ordinary's signature dishes. Choose from a daily selection of oysters, perfect for slurping straight from the shell, or dive into a shellfish tower that offers both raw and cooked options with house-made accompaniments. Don't miss the oyster sliders — they take their kick from Nước chấm and Fresno chile mayonnaise.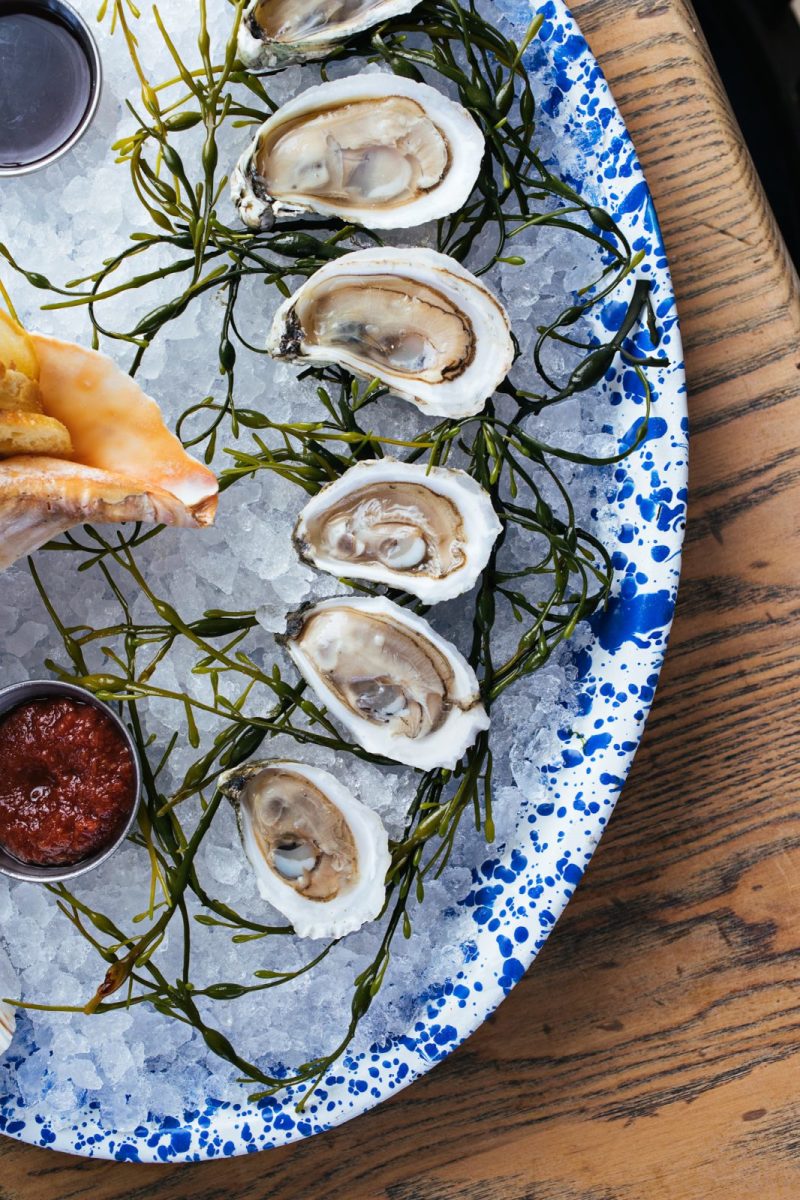 Nico Oysters + Seafood
French flair and Lowcountry roots collide in delightful style at NICO Oysters + Seafood (201 Coleman Blvd, Mt. Pleasant). Take a jaunt across the Cooper River's Ravenel Bridge to iconic Shem Creek in Mt. Pleasant, where you'll discover an outstanding brassiere with a focus on oyster and raw bar offerings. The sleek exterior gives way to a welcoming atmosphere where the partially open kitchen design lets you glimpse meal prep in action. A large, covered patio offers an outdoor option just steps from Shem Creek, where you can stroll boardwalks and perhaps glimpse dolphins playing between the tides.
Boasting an extensive oyster selection sourced from up and down the East Coast, along with periwinkles, octopus, and caviar, NICO ensures its guests sample a bounty of ocean fare. Don't fret if you don't know the difference between the briny flavor of a Sweet Lady or the creamy saltiness of a Glidden Point; well-informed servers help match the perfect bivalve to your palette. If raw isn't your forte, Nico's has you covered with wood-fired, fried, and roasted seafood selections too.
Not sure how to handle those oysters you've ordered? Grab a couple of friends for the educational and entertaining Private Oyster Class with Chef Nico himself. Learn about different oyster farming techniques while mastering how to shuck, then dive into a dozen curated delights paired perfectly with a couple of glasses of wine.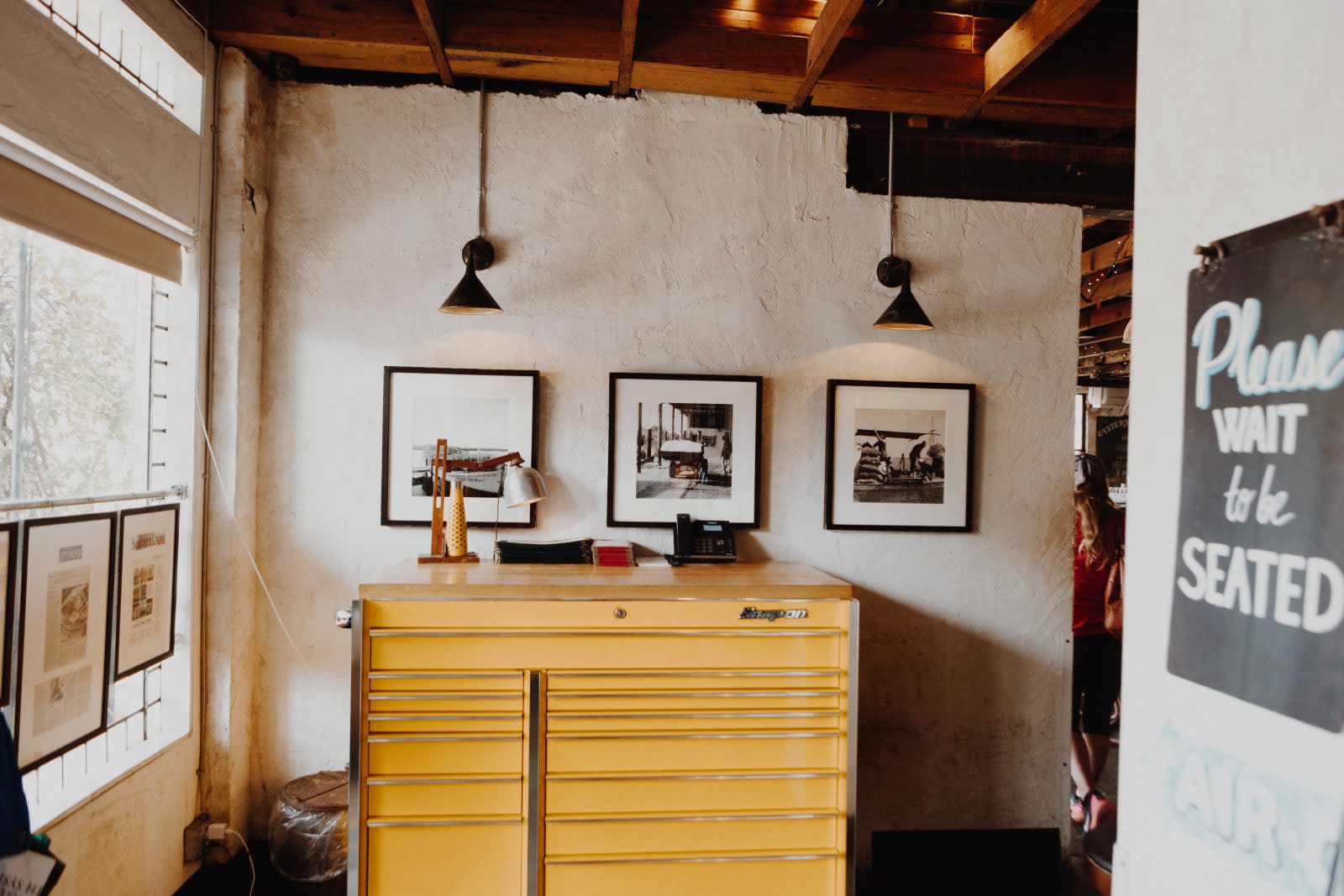 Leon's Poultry & Oyster Shop
Housed in a former auto body shop, Leon's Poultry & Oyster Shop (698 King St., Charleston) is an industrial but homey joint serving fresh oysters and top-notch seafood dishes. Their goal is to provide delicious food in an unpretentious atmosphere; think of it as upscale seafood with hole-in-the-wall vibe. Start with a local craft beer on tap, a delightful frozen G&T, or a rosé slushie and you'll be prepped for seafood indulgence.
Leon's fried chicken might be locally famous, but it's the oysters that keep regulars coming back for more. Served raw, char-grilled, or fried in a sandwich, each preparation is worth a try. Dive into their famous Char-Grilled Oysters—tangy, and buttery with just the right amount of crusted parm. The substantial fish fry includes catfish, clams, shrimp, and addictive hush puppies, while crab salad, grilled whole fish, and peel-and-eat shrimp keep things lighter. The casual atmosphere and easy pace mean you can come as you are; one thing's for sure, you won't leave hungry.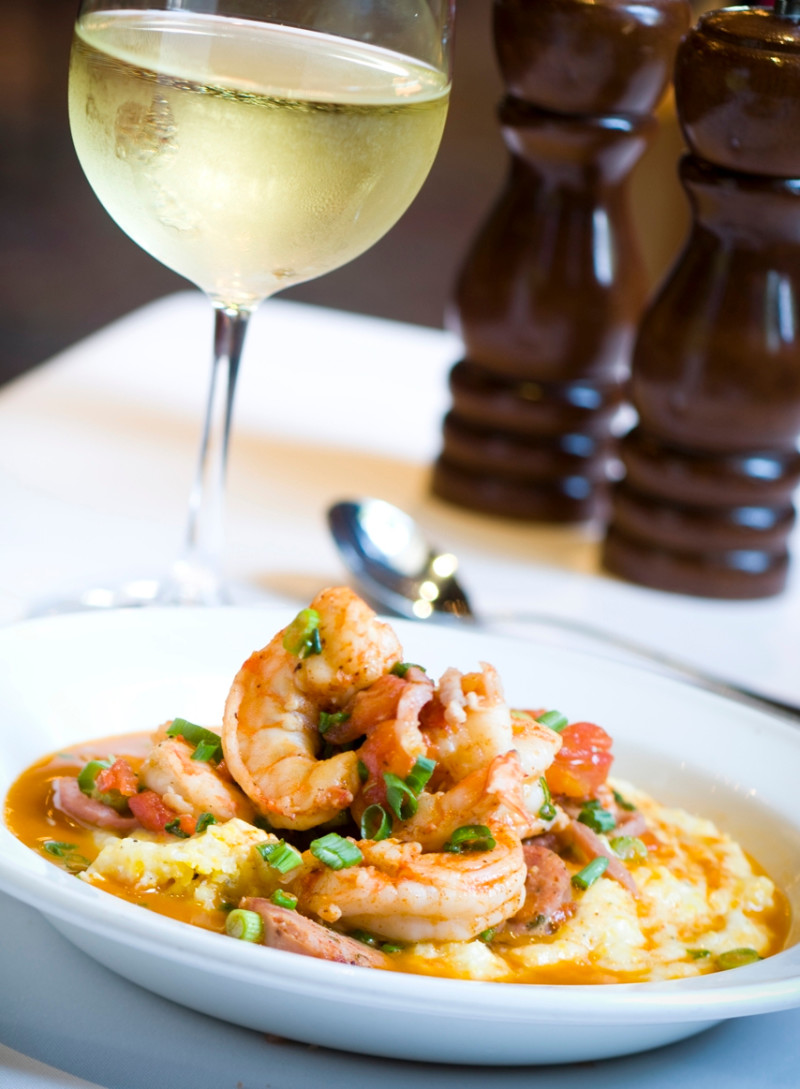 Hank's Seafood
Regularly lauded as one of the city's best seafood restaurants, Hank's Seafood (10 Hayne St., Charleston) offers excellent versions of local tried-and-true favorites. Set in a turn-of-the-century warehouse, this charming spot merges classic Charleston with modern South. Schmoozy dark wood accents, plank floors, and eye-catching murals create an elegant atmosphere.
Classics like She-Crab soup, shrimp and grits with smoked andouille sausage, and Adluh stone ground grits are excellent takes, but Hank's other signatures are well worth a try: roast grouper with risotto-style Carolina Gold rice, oyster stew enhanced with potato and bacon, exceptionally crispy fried seafood platters, and an impressive bouillabaisse that combines local delights into one flavorful bowl; forks optional.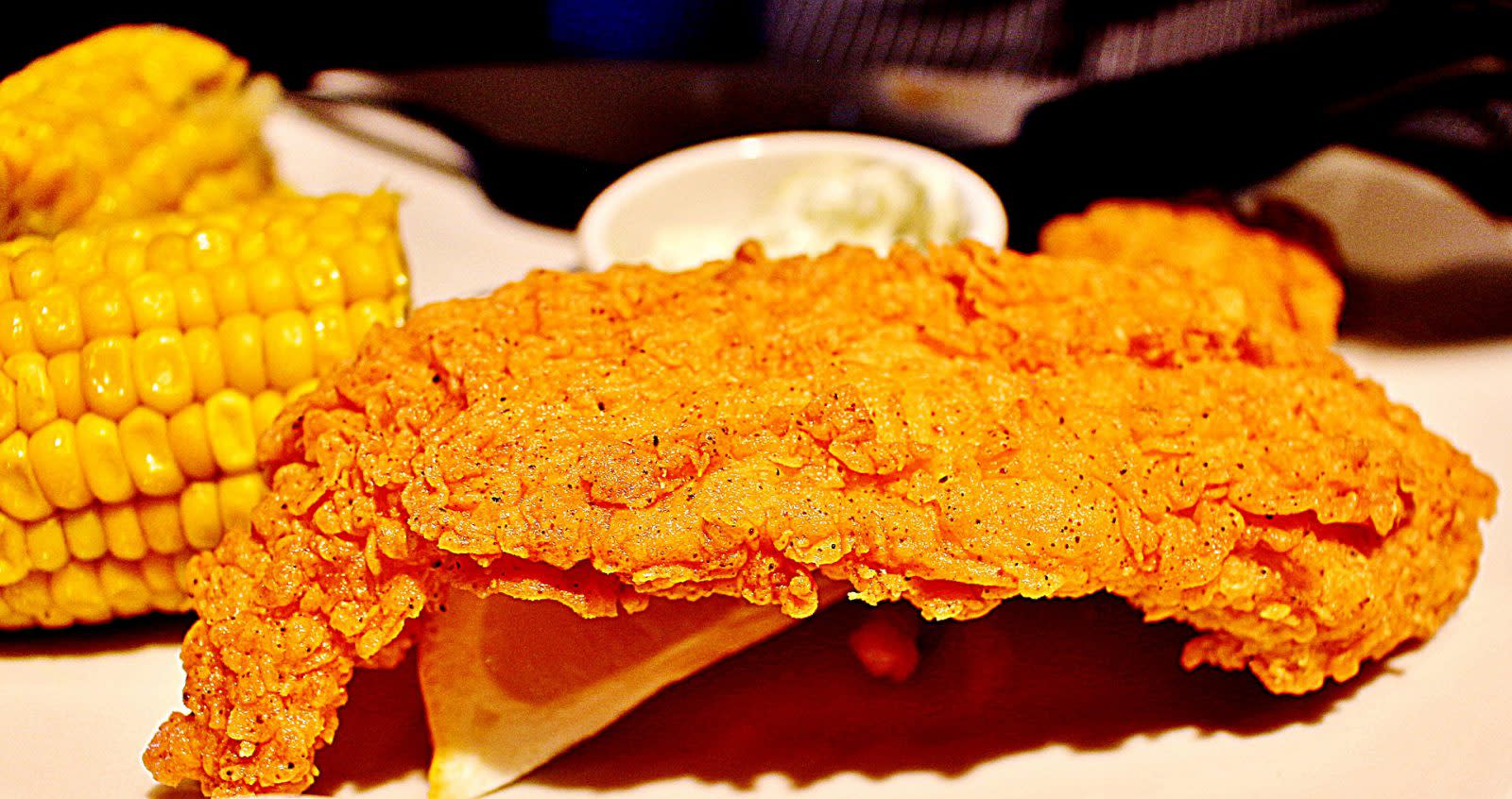 Florence's Lowcountry Kitchen 
Take the short drive from downtown Charleston and treat yourself to the classic Lowcountry cuisine of Florence's Lowcountry Kitchen (90 Folly Rd., Charleston). Recipes are the provenance of Florence Powell, great-grandmother to renowned Charleston restaurateurs Jonathan and Patrick Kish. The laid-back atmosphere is ideal for indulging in fried green tomatoes and crispy fried chicken alongside an impressive wine and cocktail selection.
The seafood dishes, however, stand apart from the crowd. She-crab soup, crab cakes, and shrimp and grits are all standout versions of the classics. Try crispy fried flounder perfectly flavored with red pepper jam, or fried oysters with Charleston red rice and southern slaw. Whatever you choose, be sure to leave room for a decadent dessert cuz' Florence's sweet tooth cooking is not to be missed.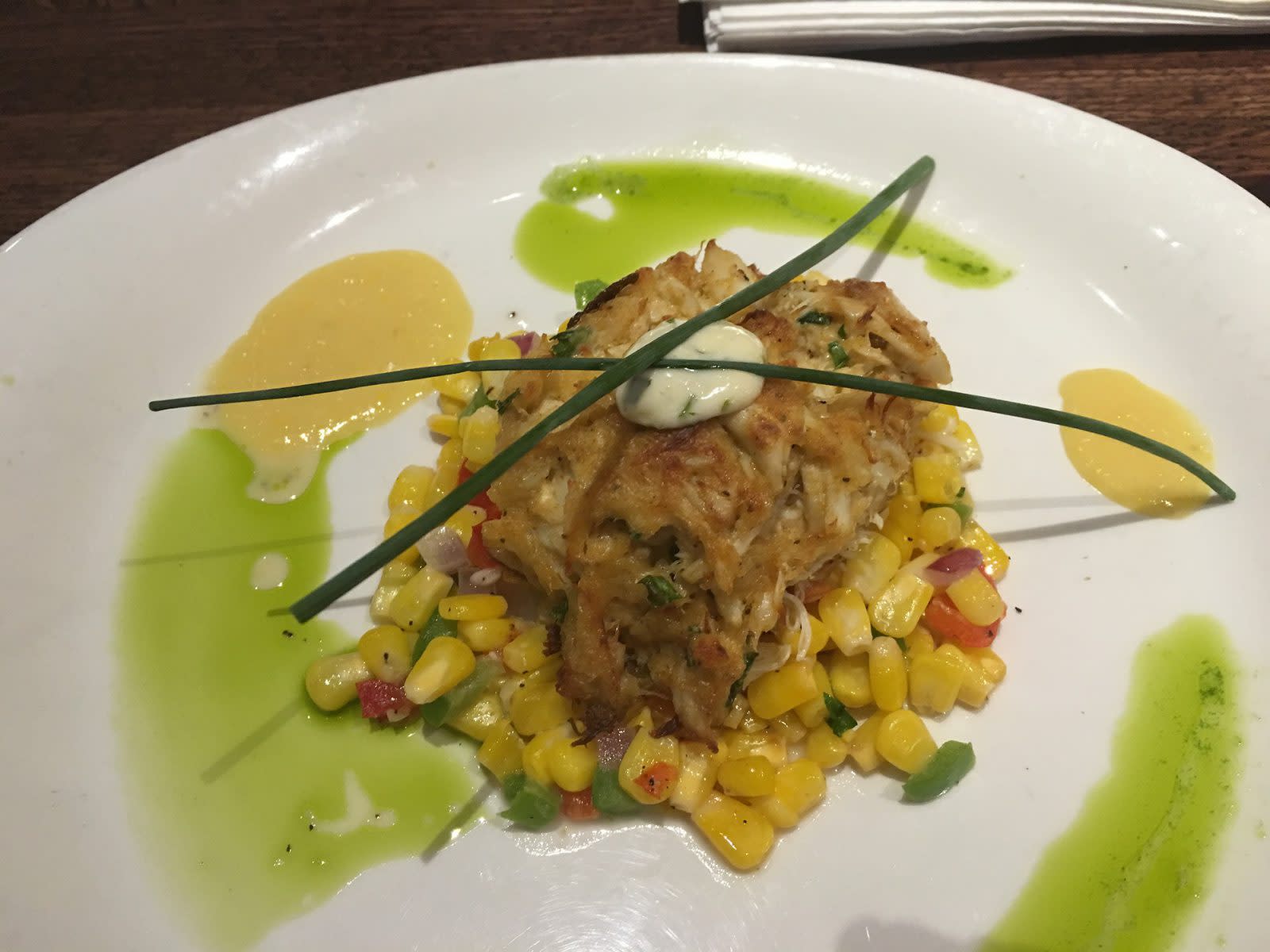 Hyman's Seafood And Aaron's Deli
Hyman's Seafood and Aaron's Deli (215 Meeting St., Charleston) historic downtown restaurant is an iconic go-to joint for local seafood. Though a cued line usually trails the sidewalk outside, guests patiently wait; accumulated accolades and celebrity visits reinforce how Hyman's satisfies as thoroughly today as it has since 1990. With an adjacent deli for takeout and a shop with souvenirs, Hyman's is a one-stop destination.
From award-winning crab cakes and classics like shrimp and grits to signature and build-your-own seafood platters, Hyman's is likely to have whatever seafood dish you crave. For the non-traditional types, there are enticing creations like spicy feta shrimp dip, buffalo oyster tacos, and the Carolina Delight—a shrimp and grits twist featuring a fried grit cake topped with shrimp, salmon, or salmon croquette, plus cheese and bacon. After dinner, stroll up to the old City Market and explore more of Charleston's charm.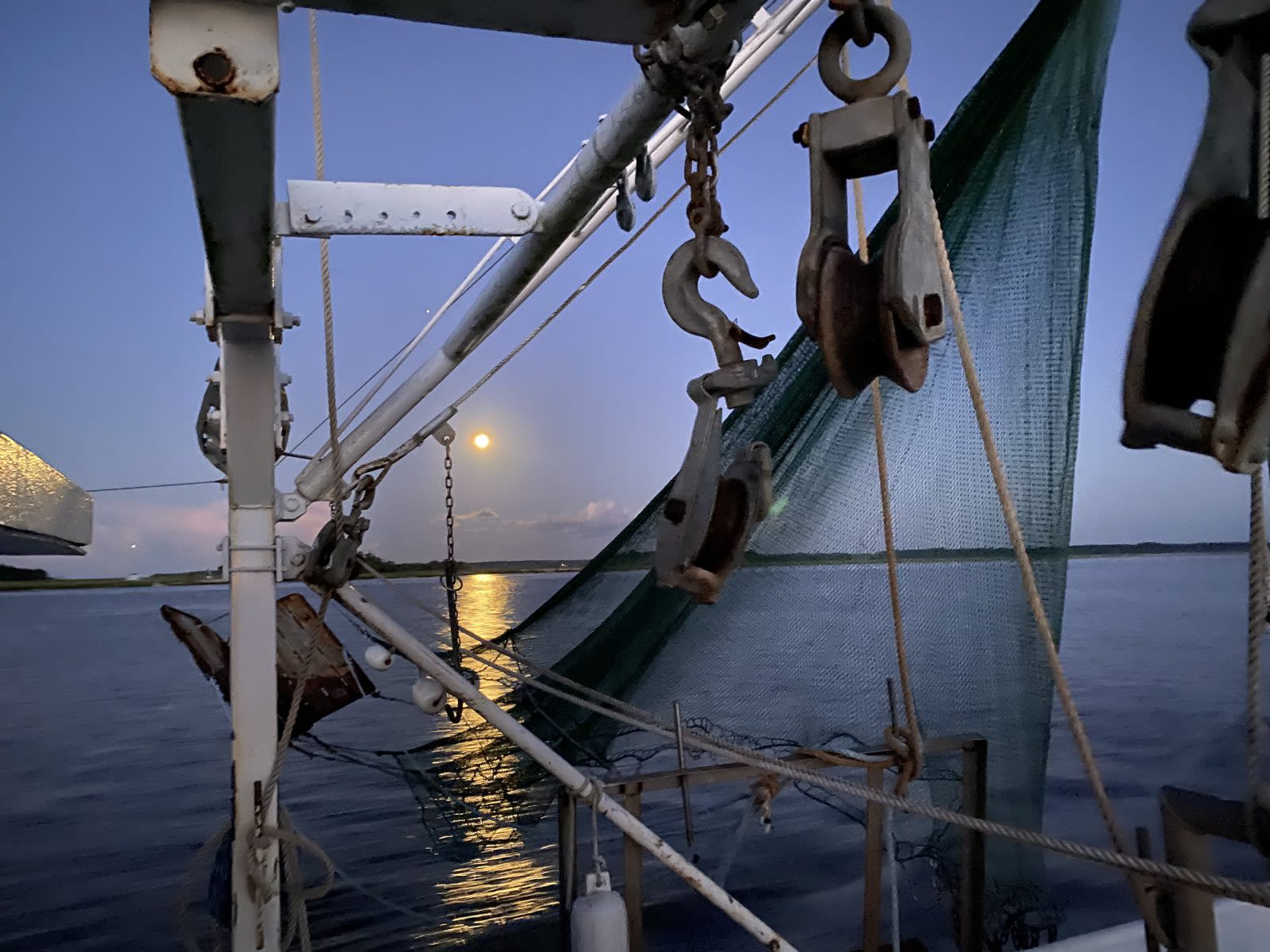 Whether you're a native Charlestonian or a new resident, visiting college kids or on a romantic getaway, when the dinner bell rings in the Holy City you're sure to find yourself seated before a plate of savory local seafood. Our advice? Dine at several places to be sure you get your fill of the best seafood in Charleston. Be sure to follow our Insta and Facebook links below for more best-of dining around town.
For a handy reference guide, please refer to our map guide to locate the restaurants you think are the best places to eat in Charleston! Tag us on Insta @charleston_gateaway and FB @GatewayPub
---
Please be sure to contact each establishment to verify opening hours, reservation policies, health requirements, and any other variations.